Frederick William Barrett was a leading fireman in boiler room No. 6 of the Titanic. He survived the sinking.
When he signed-on to the Titanic on April 6th, 1912; he gave his address as 24 King St. (Southampton). His previous ship was the New York. As a leading fireman, he took home monthly wages of £6 10s.
On April 14 th, at 11:40 P.M., Barrett was in Boiler Room 6 talking to second engineer John Hesketh when the alarm started to sound and the red light above the watertight door leading aft went on. There was an ear-splitting cracking noise and then it looked like the entire starboard hull was pressed away. With water invading the room and the watertight doors closing, Barrett yelled to his comrades to leave as soon as possible and managed himself to escape. Now in boiler room 5, Barrett saw the damage stretched out all the way to 50 cm behind the watertight bulkhead, giving entrance to a thick stream of water that was now flooding the room.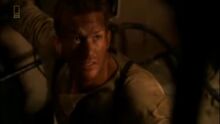 He stayed in boiler room 5 until 1:00 A.M. At that moment, the watertight bulkhead between boiler rooms 5 & 6 gave away under the water pressure. Barrett and junior assistant Second Engineer Harvey were doused with 30°F water. Barrett heroically jumped away to the steel ladder up, but Harvey was sucked away in the whirling water.
He then went to A Deck, where boatswain Alfred Nichols placed him in charge of boat No. 13. Once put to sea, boat No. 15 was almost lowered on top of them. Barrett tried to cut the ropes while the other occupants of the boat attempted to keep boat 15 from landing on them.
The next day they were rescued by the Carpathia.
A few weeks later, on May 25th, Frederick Barrett was working on the Olympic. When Senator Smith was given a tour of the Titanic's sister by Captain Haddock as part of his investigation, Haddock mentioned that one of his stokers had been aboard Titanic, and Smith then went down to the boiler room to talk with Barrett and get a better impression of how conditions had been aboard Titanic in the boiler rooms at the time of the collision.
Frederick later married to Mary Ann Jones on February 16th, 1915 and had many children but only one survived named Harold. Mary later died 1923 and Frederick never remarried and later died on March 3rd, 1931 from pulmonary tuberculosis.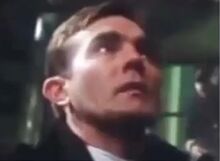 Frederick Barrett is portrayed by Maurice Roëves.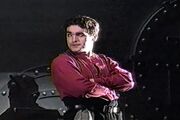 Brian d'Arcy James played Frederick Barrett in the 1997 production of Broawday.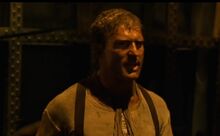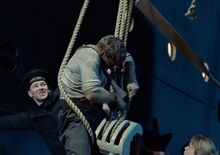 Frederick Barrett is portrayed by Derek Lea.
Community content is available under
CC-BY-SA
unless otherwise noted.