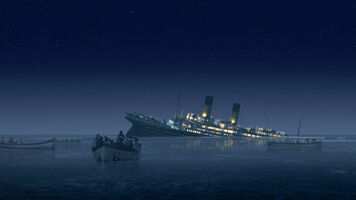 Inside The Titanic
is a self-proclaimed documentary about the
sinking of the Titanic
. It aired on Channel 5 on March 22
nd
, 2012.
An ambitious factual drama that reveals moment by moment exactly how the Titanic sank, telling the untold stories of the engineers and stokers who battled the icy water.
It already aired on Discovery Channel before as Curiosity: What Sank Titanic?
Historical accuracy
Edit
The episode received very mixed reviews, varying between "best Titanic documentary ever" to "this is total trash!". Overall, the episode has zero historical accuracy and does not deserve to be called a documentary.
Everything wrong with Inside The Titanic
Edit