Myra Raymond Harper (February 10th, 1863 – November 23rd, 1923) was a 1st Class Passenger who boarded the Titanic and survived.
Early Life
Edit
Mrs Harper was born on February 10th, 1863 in Manhattan, New York. She was the daughter of Benjamin Haxtun (b. 1826), a merchant, and Susan Carman Naylor (b. 1831). She had three known sibling, her sister Mary Britton (b. 1852, later Mrs John Hopson), her brother Raymond Naylor Haxton Haxtun (b. 1855) and her brother William Britton Haxton (b. 1859)
Myra was described as a 17-year-old student when she appeared on the 1880 US census. She was married on February 28th, 1889 to Henry Sleeper Harper, who came from a family of publishers, and the couple appeared on the 1900 census living with her widowed father in Manhattan. The wealthy couple remained childless and are believed to have spent their time globetrotting.
In April 1912 the couple were returning from a tour of Europe and Asia. While in Cairo, Egypt Mr Harper had acquired a dragoman (interpreter/guide) named Hammad Hassab; the presence of the handsome but mysterious servant would provide a topic of conversation among the first class passengers on the voyage home. Also joining them was Harper's Pekinese dog, Sun Yat-Sen.
The Harpers boarded the Titanic at Cherbourg. Travelling in first class (ticket number PC 17572 which cost £76, 14s, 7d), they occupied cabin D-33.
Sinking of the TitanicEdit
After the collision the Harpers were roused and went up to the Boat Deck where they later sat in the gymnasium. They ventured out onto the starboard side and the Harpers, Hassan, and the dog were allowed to enter Lifeboat 3.
The occupants of boat 3 were rescued by the Carpathia at around 6:00 on the morning of April 15. Mr Harper was heard to remark on how small the rescue ship looked with its one smokestack compared to the ship he had just been on.
Meanwhile word had arrived that they were safe: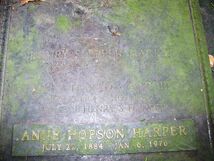 "Mrs E.H. Wells, wife of Professor Wells of the chair of Chemistry at Washington and Jefferson College (in Washington, Pa.) yesterday received word that her cousin, Henry Sleeper Harper and his wife, who were passengers on the Titanic, were safe aboard the Carpathia." - Pittsburgh Sun, April 18, 1912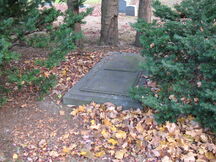 Later in life
Edit
Myra and her husband continued to live in Manhattan. She died there on November 23rd, 1923 aged 60 and was buried in Woodlawn Cemetery, Bronx, New York, eventually being joined by her husband and his new wife Anne when they also passed away.
External Links
Edit
https://www.encyclopedia-titanica.org/titanic-survivor/myra-harper.html
https://www.findagrave.com/memorial/25740910/myra-raymond-harper
Community content is available under
CC-BY-SA
unless otherwise noted.