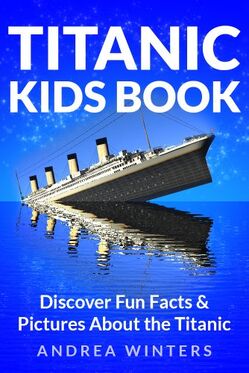 Titanic Kids Book
is a children's history book of the
RMS Titanic
by Andrea Winsters.
Children's author Andrea Winters presents: "Titanic Kids Book - Discover Fun Facts & Pictures About The Titanic Ship, The Titanic Crossing, It's Passenger List, The Titanic Sinking & More". This informative kids book includes great photographs & well chosen words to help children learn more about the world's most famous ship the Titanic.
Community content is available under
CC-BY-SA
unless otherwise noted.